Armour, in Two Worlds and Two Worlds II, is the best form of protection that, The Hero, can use on his journeys. Armour, is Divided into Six sections, Body Armour, Leg Armour, Helms, Gloves, Boots and Shields. Each piece yields the hero three kinds of protection, Slashing, Bludgeoning and Piercing. and at sometimes protection against Elements like, Fire, Ice and many more. Most of the armour pieces come in item sets, which are stronger, much stronger, when all of them are simultaneously used by, The Hero.
For complete details about each of the Armour pieces in Two Worlds; See the table below.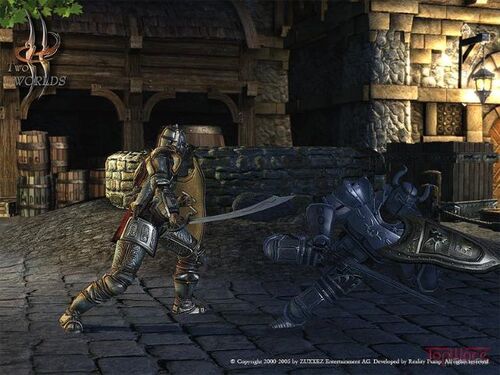 Ad blocker interference detected!
Wikia is a free-to-use site that makes money from advertising. We have a modified experience for viewers using ad blockers

Wikia is not accessible if you've made further modifications. Remove the custom ad blocker rule(s) and the page will load as expected.