Two Worlds Creature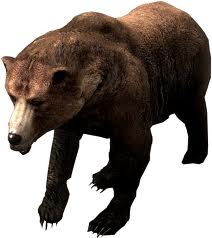 The bear is an animal that is common in the forests of Antaloor. It can be found in three varieties: the Black Bear, the tougher Grizzly Bear and the extremely tough Polar Bear. However, that the Polar Bear can only be found in the Deladkull Glacier area. Tactics for taking down the Bear are quite simple. The Hero simply has to hit the bear until it rears up onto its two hind legs, then jump back before the Bear can land a crushing blow. Bears can be dangerous to novices, but are not a serious threat to more experienced adventurers.
Ad blocker interference detected!
Wikia is a free-to-use site that makes money from advertising. We have a modified experience for viewers using ad blockers

Wikia is not accessible if you've made further modifications. Remove the custom ad blocker rule(s) and the page will load as expected.