Gandohar
Talk

0
1,326pages on
this wiki
Two Worlds Character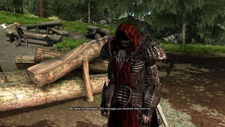 Two Worlds II Character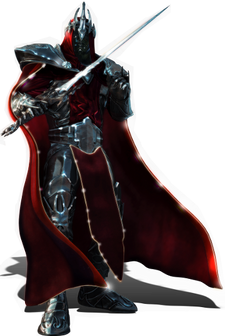 Two Worlds
Edit
Gandohar, a powerful and dark wizard, is first met very early on in the game and seeks to gain favour with the Hero . He appears to be acting on behalf of a mysterious, underground society who have kidnapped the Kira , sister of the Hero. Gandohar managed to keep up this charade for some time until it was revealed that he, himself, was actually the ringleader of the underground society and was actually responsible for the kidnapping of Kira.
Reist Tungard , who is actually a horrific, demonic entity, as his henchmen and serves as guard to the Star of Oswaroth, Gandohar's newly found citadel.
Two Worlds II
Edit
He has placed himself as the Emperor of Antaloor by the time of Two Worlds II. He has taken on a more evil looking appearance and rules with an iron fist. During his reign he has commited several nefarious deeds such as offically disbanding the Mages Guild and wiping out nearly the entire Orcish race. He has been using Kyra as his power source. By doing so he must use the Hero to keep her alive by transferring magic between the two.
Unlike most of the other characters from between the Two Worlds games his appearance does not change all that much.
He was once a student of the Veneficus University in New Ashos.
He appears to be the original inhabitant of the Tower of Fangs. His journal can be found inside on the top floor.
He is wearing a mask that covers his face.
He caused the destruction of the first University and the creation of The Swallows