Two Worlds: The Temptation 
Edit
Two Worlds: The Temptation was a planned sequel to the original Two Worlds, which was planned to be released some time during 2009.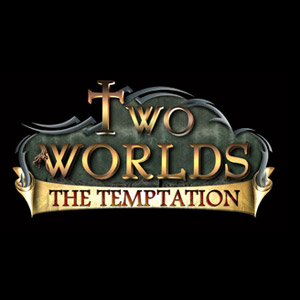 There are no complete versions of the game, as it never went past the Alpha stages. However, there are some videos online showing brief gameplay of the the game. 
In the video provided by IGN.com, the game shows some improvements to the game. Some of them being;   *Updated Graphics
New in-game HUD
Updated in-game radar/mini-map
Ability to walk
New tropical environments
Realistic jumps
Detailed environments
Better frame-rate
Higher detail on magical items (Teleport).

01:15

Two Worlds The Temptation - Pre-alpha build gameplay demonstration-1
Ad blocker interference detected!
Wikia is a free-to-use site that makes money from advertising. We have a modified experience for viewers using ad blockers

Wikia is not accessible if you've made further modifications. Remove the custom ad blocker rule(s) and the page will load as expected.